SOPHOMORE EVENTS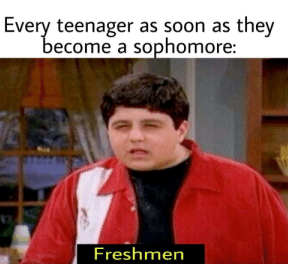 SOPHOMORES!
OUTDOOR MOVIE NIGHT!
MOVIE: SPIDER-MAN (PG-13)
DATE: FRIDAY, MARCH 5, 2021
TIME:
6:30 pm ARRIVAL
7:15 pm MOVIE STARTS
All Students must be OFF-CAMPUS
by 9:30 pm (at the latest)
Rain Date: SATURDAY, MARCH 6, 2021
LOCATION: CVHS
GARAGE ROOFTOP
1501 Taft Houston, TX 77019
COST & PAYMENT LINK:
Cost: $2 per person (plus tax)
Purchase tickets at **SCHOOLPAYLINK
**All reg/monies received towards the original date
will apply towards this event.
PARENTS INTERESTED
IN VOLUNTEERING?
CLICK HERE TO SIGN-UP
TO CHAPERONE THIS EVENT
VOLUNTEERS ARE ASKED TO ARRIVE AT 6:10 PM