MAY 19, 2022 GENERAL PTO MEETING (IN-PERSON AND VIA ZOOM)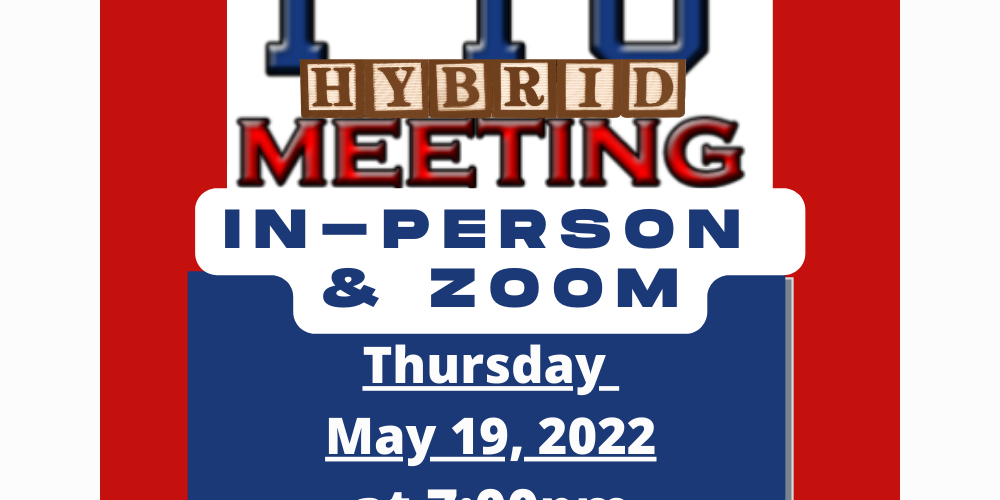 Thursday, May 19th, 7:00 – 8:00 pm
---
WE ARE EXCITED TO BE BACK ON CAMPUS!


MEET US THERE at CVHS (in the Cafeteria) **OR** VIA ZOOM THURSDAY, MAY 19th AT 7 PM FOR THE MAY CVHS PTO MEETING.
Masks are highly recommended and encouraged for in-person attendees.

TO ATTEND VIA ZOOM, CLICK TO JOIN THE MONTHLY GENERAL PTO MEETING VIA ZOOM OR COPY-PASTE THIS LINK: https://bit.ly/2WP17tZ INTO YOUR BROWSER TO START THE MEETING.
SPECIAL GUEST SPEAKER: MR. BENJAMIN HOLLOWAY OF APPLY WITH SANITY WILL BE OUR GUEST SPEAKER.
*******************
WE WILL VOTE ON OUR EXECUTIVE BOARD FOR NEXT YEAR! PLEASE REVIEW THE NOMINATIONS HERE: https://vanguardian.org/2022-23-pto-executive-board-and-committee-chair-search/
*******************

MR. HOLLOWAY JOINS US AFTER WE ADJOURN BUSINESS ON MAY 19TH!
Apply with Sanity is a project of Benjamin Holloway. Benjamin (he/him/his) worked as an English teacher for 17 years and an Art History teacher for eight years. He taught in three different high schools in Texas, including CARNEGIE VANGUARD HS. He's mainly worked with gifted and talented students and the Advanced Placement program.
Benjamin is an Associate Member of the Independent Education Consultants Association and has a certificate in College Access Counseling from the Glasscock School of Continuing Studies at Rice University. He has a B.A. from the University of Texas at Dallas and an M.A. from Southern Methodist University. (Apply with Sanity aims to be the premier source for readable, wise college advice for high school students (and the adults who care about them).
[Original size] PTO MEETING 5.19.22
by Carnegie Vanguard HS PTO