ATTENTION 2021 SENIOR CLASS PARENTS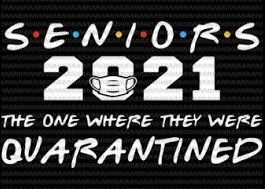 Special Information for Parents of Seniors, April 23, 2021:
Hello parents and families of seniors. Some updates and reminders:
Graduate Yard Signs:
Please pick up your free graduate yard sign! Contact senior committee or Ms. Davis-Owen so you can share your celebratory moment with your family and neighbors.
For families wanting a second senior sign (the first one is complimentary), we have a handful of extra signs for sale at a price of $10. Please limit one additional sign per family to allow others to take advantage of this offer as well. To reserve your second sign, there is a 2-step process.
First, reserve the sign on Signup Genius:
https://www.signupgenius.com/go/10c0449a8ab2fa4fe3-addditional
Second, pay for the sign here:
https://www.schoolpay.com/pay/for/Additional-Senior-Yard-Sign-/Sdpyurx
Senior Banquet:
The Senior Banquet will be virtual: Monday May 10 at 5:30pm. Families of seniors are invited to attend. Awards and scholarships will be announced. Let's applaud our graduating students together! Internet link will be sent in advance.
Senior Socials and Senior Trip:
Outdoor senior socials on the garage rooftop are being planned for early May and late May. A pandemic-revised "Senior Trip" (a day-event in Houston) is also still in the works. Details to come.
Outdoor Tie-Dye Event:
Saturday 5/8/2021 from 12:00 PM to 2:00 PM on the Garage Roof (ground floor if it is raining. )
Chaperones Needed: https://www.signupgenius.com/go/10C0E49A5AE2CA7FC1-senior2
Prom:
Seniors are working to organize a safely-distanced outdoor prom. Tentative date is June 5. Details to come.
Senior Dues:
Senior Dues are $154. Families who have not yet paid can pay at the link below. At a minimum, families need to pay $55 for the obligatory cap and gown for graduation. HOWEVER, any senior family unable to afford the minimum dues is strongly encouraged to speak with Ms. Hernandez at the front desk or via email at CHERNA11@houstonisd.org. Financial help is available for you from the PTO.
You can click on the link below and enter the amount you will pay. Payment is possible by credit card (Visa, MC, Amex).
https://www.schoolpay.com/pay/for/Class-of-2021-Cap-and-Gown-/SgMq71
In the link above, choose how you would like to proceed:
Thanks, just want to pay
I'm a registered SchoolPay user
Enter $154, or $55 (cap and gown only), or some other amount.
Fill in all the required fields:

Name
Height
Weight
T-Shirt Size

Proceed to the billing portion
Graduation:
Saturday, June 12, 2021, at 8:00 PM
Dyer Stadium @ Delmar Field
2020 Mangum Road, Houston, TX 77092
Campuses will receive additional information regarding logistics. Safe distancing practices will be observed. Seating will be limited and require ticketed access. A limited number of tickets will be issued to each graduate prior to the event. Seating for all ceremonies will begin one hour before the assigned ceremony start time. Details to come.
Graduation Seats:
CVHS PTO will be holding a silent auction for Front Row seating: more details to come.
Communication:
Julie Fette is serving as Senior Parent. If you have any questions or concerns you may contact her at fette@rice.edu. If any parent or guardian would like to volunteer for a particular activity or propose an idea to help make our students' senior year as enjoyable and successful as possible, please contact Julie Fette.