The Art Appreciation Social, 2021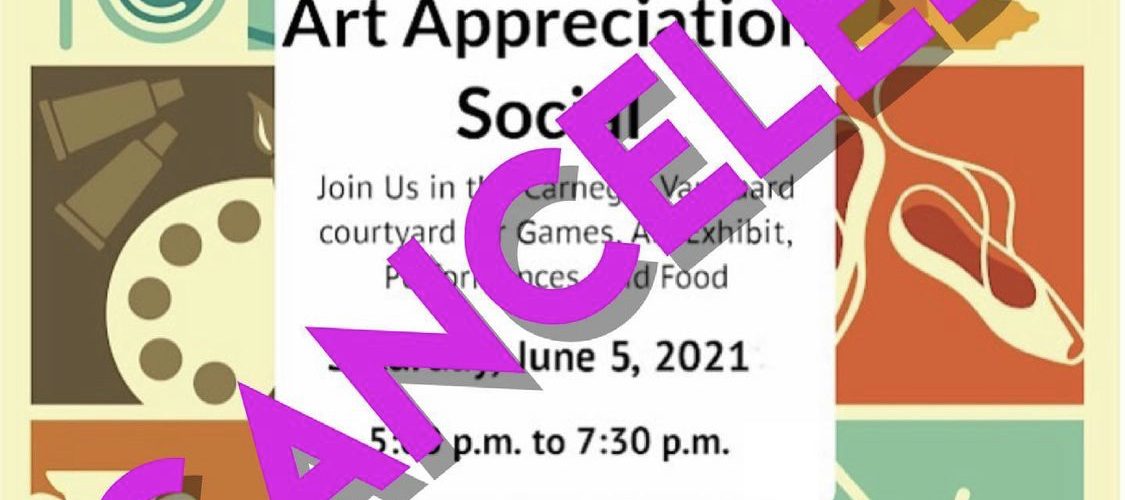 The Art Appreciation Social, brought to you by The CVHS PTO Social Events Committee, HAS BEEN CANCELED DUE TO LOW REGISTRATION (FINALS/AP TESTING, WE GET IT!). WE WILL BE BACK NEXT YEAR, BIGGER AND BETTER!
Please Join your Carnegie Vanguard classmates at the First Art Appreciation Social: CANCELED – SORRY!

Date: Saturday, June 5, 2021
Time: 5:00 p.m. – 7:30 p.m.
Location:  CVHS Courtyard and Gymnasium
Please contact CVHS PTO Parent: Jaymie Turner at jaymieturner04@gmail.com if you have any questions or concerns.