JUNIOR EVENTS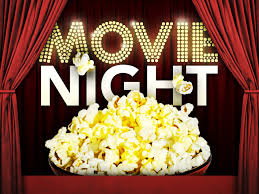 Outdoor Movie Night – Juniors
PTO has helped to organize an Outdoor Movie Night. Mr. Moss has approved a safe, masked, distanced, outdoor event for the Juniors.
Date: Friday, February 26, 2021 Rain Date: Saturday, February 27th, 2021
Time: Doors open at 6:30pm; movie begins 7:15p.m
Covid Protocols will be in full effect. Masks are required. Do Not carpool to this event with anyone outside of your household. Adhere to the designated social distance during the movie. Only one person per designated spot, no exceptions.
Movie Night ends immediately following the end of the movie. All students must be off the CVHS grounds by 9:35 pm. CST.
Movie: Ferris Bueller's Day Off (1986)
Location: Roof of the school garage
Pizza and drinks will be served.
Bring A blanket, mat, or beach chair (Spaced Safely, at least 6 feet apart) and snacks.
Parking: Ground floor of the garage. Drop Off is also available. Plan to arrive at 6:30 pm to settle in
Cost: $2 per person Purchase tickets at:
https://www.schoolpay.com/pay/for/Family-Movie-Night-Hosted-by-the-Class-o/ScwFQB6
Ticket sales close Thursday, February 25, 2021, at 11:59 pm. Only 100 students can attend, so ticket sales will close when this number is reached.