Thank you to our 2019-2020 Friends and Family Campaign Donors! 

See your name here for 2020-2021!  Please donate! You can find addit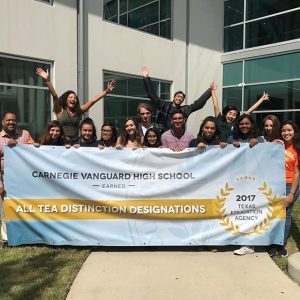 ional information here.
Carnegie Champions ($2,500+)
The Family of Ethan Go
The Pipkin Family
The Tom and Kim Vo Family
Ed and Katy Wolff
The Family of David and Ronnie Rauch
Principal's Circle ($1,000-$2,499)
The Prince Family
The Shamoo Family
The Hamzeh Family
The Mercado Family
The Clifford-Kol Family
The Saether Family
The Hawes Family
The Thind Family
Famille Philippe
Karl and Ann Marie Pierce
David and Lydia Tiede
The Rajagopal Family
Parents of Logan George
Dharani & Narendra Civunigunta
Nishanth Kadiyala's Family
Courtyard Cadre ($500 – $999)
The Sharp Family
The Vickers Family
The Savitz Family
The Jaleel-Khan Family
Tuan and Giao Nguyen
Srini and Raji Prasad
Samuel Wirth
The Giorgberidze-Khmaladze Family
The Colvin Family
The Palacharla Family
Family of Talia Cohen-Fette
The Clavijo Family
The Family of Aranza Salazar
The Palacharla Family
The Robson Family
The Yang Family
Rakesh Burudgunte
Vernon and Nisha Pontes
Balcony Bunch ($250 – $499)
The Fox Family
The Ball Family
The Adam He Family
Steve and Minsook Kim
The Ficara Family
The Majowka Family
Srinivasu Kota
The Sepolio Family
The Family of Pranav Thatte
Yiwen Guan
Rene and Jon Wood
The Sepolio Family
Leon Sakata's Family
The Knight Family
Evan Du's Family
Ben and Nancy Barnett
Claire Sobash
In Honor of Fred Hu
Larkin Family
Jian Jun Qi's Family
Oudinot Family
The Janz Family
Green Roof Gang (up to $249)
Anonymous (5)
Hina Munir
Yogita Gidh
Nency P Mendez
Raghavan Madhusudan
Thomas Family
Anna Nunez
The Hauptmann Family
The Bowne Family
The Wang Family
The Batra Family
The Valdez Family
The Mathews Family
The Arnold Family
The Hongdan Sun Family
W. Strong
The Marom Family
The Merhi Family
The Lim Family
The Meme Family
Chandrani Chattopadhyay
Ronald Abraham
Vinod Ramakrishnan
The Rana Family
The Barnett Family
The Dao-Jeanjean Family
The Fujisaki Family
The Rubio Family
George and Suzy Wallace
Grace Hao's Family
The Koksoy Family
The Fujimoto Family
The Luthria Family
The Hill Family
India and Brad Hancock
Doug Coleman & Colleen Morris
The Kadiyala Family
The Family of Elena and Mia Rabin
The Carlin Family
The Krishnan Family
Donation from Pranav Maddula (9th Grade)
The Family of Bailey Silverman
Family of Anirudh Karunakaran
Asha Devi
Jacey Chumley & Family
Thank you ALL!